Trescal, a specialist in metrology services, has acquired CRT Cleanroom-Technology in Germany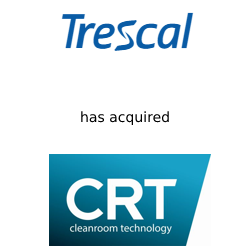 The transaction was, on behalf of the buyer, advised by ACTIVE M&A Experts GmbH, our Partner in Germany.
Trescal is the global independent expert in calibration services. Each year, over 70,000 companies, active in the aerospace, automotive, pharmaceutical, chemical, energy, electronics and telecommunication sectors entrust Trescal with their calibration needs.
CRT Cleanroom-Technology has two laboratories in Alsdorf, Germany, and Stein, Switzerland. The company offers calibration and qualification services for cleanrooms. This acquisition strengthens Trescal's healthcare expertise in Central Europe, including skills in particle counting, microbial sampling, thermal process qualification and flow visualization.