12 Industry Groups
Agri, Food & Beverages
Want to know more?
Download here the latest Industry Reports, opinions, and whitepapers.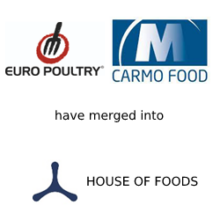 Merge of Carmo Food with Euro Poultry, creating the new brand – House of Foods
To learn more about our Agri, Food & Beverages Industry Group, please download the Industry Reports published by this M&A WORLDWIDE Industry Group.
Our market view
The agriculture, food, and beverage industries are structured under complex and more dynamic business models. While the Agri, Food & Beverages industry remains largely fragmented, it has been able to consolidate more and more into large, integrated operations. Irrespective of sector, size, and type of operations, numerous forces are reshaping the global industry, leading to a spate of new business models, consolidation, and thus, M&A activity.
Team
Reach us at one of our offices: