12 Industry Groups
Healthcare, Biotech & Pharma
Want to know more?
Download here the latest Industry Reports, opinions, and whitepapers.
The Healthcare, Biotech & Pharma industry group report is available for download.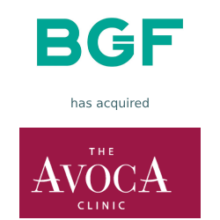 Focus Capital Partners advised the shareholders of the Avoca Clinic on their €7m equity investment from BGF
Healthcare, Biotech & Pharma
More complex challenges in the market and more dynamic changes in people's lives require more demanding services and more efficient approaches. That's the DNA of our group.
Our market view
The healthcare and pharmaceutical markets are continually developing due to chronic and lifestyle diseases, drug and equipment innovation, and the aging population. Hence, M&A WORLDWIDE and its experts are active in deals from the biotechnology and pharmaceutical sectors as well as a large scope of the life science sector.
We have a strong team of M&A ADVISORS around the world in the Healthcare, Biotech & Pharma industries.
Team
Reach us at one of our offices: