12 Industry Groups
Consumer & Retail
Want to know more?
Download here the latest Industry Reports, opinions, and whitepapers.
The Consumer & Retail industry group report will be available soon.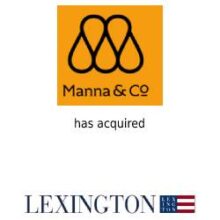 Manna & Co acquired of the iconic Lexington Company, listed on Nasdaq Stockholm
New paradigms have invaded the Consumer & Retail Industry. The millennials, the digital transformation, new consumer assets, new behaviors, and other concerns have brought a new player to this industry: the conscious customer. The focus on healthier eating, sustainable consumption, and ethical practices have generated a considerable number of new players in this industry.
These times require new perspectives for growth and therefore for the M&A professionals.
Our market view
The global economy is currently at a turning point. Being an active player in the industry requires dealing with a large set of variables. People, cultures, demography, economic indicators, tax policy, monetary policy, consumer behavior, media, pricing models, and many others.
The global consumption, influenced by millennials and consumers' evolving behaviors, has forced this Industry to transform business models in a digital way in order to guarantee the preferences and expectations of these new demands.
Our specialized Industry Group concluded that it had increased M&A activity in multiple fields, and it's now a must contact group when a growth strategy is being decided upon.
Team
Reach us at one of our offices: