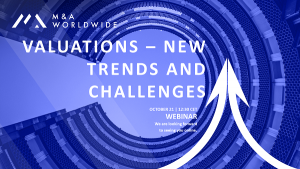 Growth has become anemic, meaning old-school companies – particularly "value" stocks – haven't enjoyed the growth tailwind they typically enjoyed as economies recovered from recessions in the past. Accordingly, investors have been less inclined to pay high multiples for lackluster earnings. That minimal growth has been accompanied by record-low interest rates – a product of central banks throwing everything at keeping economic activity ticking over. This has helped turbocharge stock market valuations because low rates have translated to lower discount rates used by analysts to value future cash flows. The lower the rates, the higher the present value of future cash flows.
It's a tide that's lifted many boats, but especially those offering the allure of future cash flows from their ability to thrive in the ascendant digital economy. Even if it is well over a distant horizon and yet to be delivered, the higher growth on offer is viewed as justification for a richer valuation.
These new waves of challenges are the starting point of the webinar discussion, as every member throughout the different geographies certainly has a specific understanding of the topic. We aim for a broader, more insightful conversation with substantial participation.
So, on the 21st of October at 12:30 CET, join this Webinar, through this Zoom link.