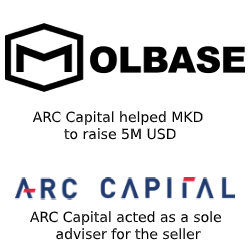 MKD: Connecting China's Chemical Industry Value Chain
* In our view, Molecular Data has assembled a comprehensive network that can capture value across multiple previous pain points in China's fragmented chemical industry.
* After several years of organically building platform capabilities to include financial services, warehousing, logistics, and software as a service (SaaS) offerings, Molecular Data should now be able to diversify its revenue stream beyond its core chemical direct e-commerce sales. This should lead to enhanced profit margins and, ultimately, sustainable profitability.
* At the end of 2019, Molecular Data completed an initial public offering that yielded net proceeds of approximately $55 million. As a result, we view the company as well-positioned to invest in its integrated e-commerce platform with new higher-margin services and to pursue the acquisition of new capabilities and services globally.