BGIS acquired Power Protect, a provider of Critical Power Infrastructure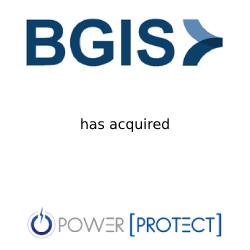 BGIS has acquired Power Protect, a specialist provider of installation and maintenance services to uninterrupted power supplies, generators, power factor correction, harmonic filters, and lightning protection.
Johnsons Corporate, our Partner in Australia, advised Power Protect on its sale.
Financial details of the transaction were not disclosed. Power Protect provides design, build, and service of critical power infrastructure, enabling vital services such as data centres, communication networks, commercial buildings, and industrial facilities to operate 24/7. Critical infrastructure includes banking and finance, transportation, energy and power, and defense, among others. The rising need to protect these infrastructures from attacks leads to the adoption of critical infrastructure protection solutions. Dana Nelson, President and Managing Director, Asia Pacific said: "Our position in managing critical environments continues to strengthen, with these increased capabilities to support clients in the Asia Pacific region. This acquisition aligns to our strategy to create a global team to service clients 24/7 with critical environments across the lifecycle of their physical assets." The Power Protect team consists of specialist engineers, project managers, electricians, business support functions and diesel mechanics, located in Canberra, Sydney, Melbourne, and Adelaide. Power Protect's portfolio of clients covers many sectors including healthcare and medical, data centres, government, utilities and energy networks, and transport and public infrastructure. "BGIS is a progressive business with strong alignment to Power Protect's client base and strategic growth opportunities. We are confident this is a beneficial move for our clients and employees," said Jason Marriott, Managing Director, Power Protect. Critical infrastructure market Critical infrastructure plays an active and dynamic part in supporting the seamless progression and assimilation of modern society. The performance, safety, reliability, continuous operation, maintenance, and protection of critical infrastructure are among the national priorities for countries around the world. Critical infrastructure protection provides controls to stabilize the device, secure communication between devices, and to manage and monitor the connected devices. Besides, it implements cybersecurity controls and physical security control. The global critical infrastructure protection market was valued at USD 79.49 billion in 2020 and is projected to be worth USD 117.19 billion by 2026, registering a CAGR of 6.49% during the period from 2021 – 2026, according to research by Mordor Intelligence. The issue of critical infrastructure protection is emerging as one of the primary concerns for the national governments, infrastructure managers, and local authorities. The European Union (EU), through its European Program for Critical Infrastructure Protection (EPCIP), announced the importance of CIP to all its member states and their citizens.