Speakers at the 37th M&A Worldwide Convention
We are thrilled to announce the first speakers for our 37th M&A Worldwide convention on the 18th to 20th of May, the Rainmakers Copenhagen. You will have the opportunity to connect with potential clients, expert speakers and other M&A Worldwide members. Our main goal is to enable more deals, establishing new connections and strengthening existing ones. Visitors are invited exclusively on the 19th of May where you can participate in meetings between our Global Industry Experts, Investors and Financiers
The topics that will be discussed will range from Big Data, ESG, AI, Robotics and other technological advances.
Some of the notable keynote speakers will be:
ESBEN HALLUNDBÆK ØSTERGAARD, PHD (CEO at REInvest Robotics)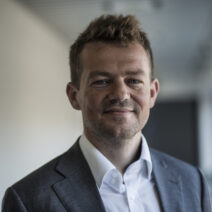 An inventor and entrepreneur, Esben Østergaard founded Universal Robots in 2005 with two members of his research team. The company was purchased by Teradyne Corporation in May 2015 for a total of $350 million. Esben remained with Universal Robots as Chief Technology Officer until March 2019, when he stepped down to follow other pursuits, including co-founding REInvest Robotics with his wife Richa Hallundbæk Misri. An accelerator platform, REInvest Robotics provides advice, guidance and angel funding to collaborative robot start-ups on the forefront of creating unique robotics solutions that uplift humans and inspire their dreams. Esben was the 2018 recipient of the Joseph F. Engelberger Award, the world's most prestigious robotics honor. The award was granted to Esben for spearheading the development of Universal Robots' collaborative arms – now considered one of the most significant breakthroughs coming out of the robotics community in decades. Esben has served as a member of the Danish Government's Disruption Council and the Danish Society of Engineers (IDA) SIRI Commission. He's currently an Advisor to the Manufacturing Academy of Denmark. Esben holds several patents and scientific publications. He received his PhD in AI and Robotics from the University of Southern Denmark in 2004, and a Masters degree in Computer Science in 2000, with additional courses in Physics and Multimedia Science. Speaker at the panel: AI, Robotics, and other techs – Impact on M&A.
KLAUS KALSTRUP (CEO at Sjørring Maskinfabrik)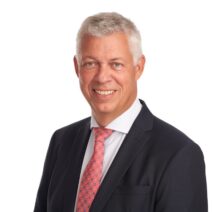 Sjørring is the largest independent bucket supplier i EU and among top 5 world-wide. Transforming and developing a traditional sub-supplier of welded parts and products into the largest and # 1 bucket supplier in Europe towards the construction equipment market – based on a value-proposition of flexibility, quality and speed to the market. A supplier of complex and high-quality products produced by robots, a flexible manufacturing system and 250-300 highly skilled and competent employees. Sjørring exports 98 % and develop, produce and deliver world-wide to large international and global companies. Guest expert at the Advanced Manufacturing Group Session.
NIELS BANG-HANSEN (Head of Business Customers DK at Danske Bank)
For the past 9 years, Niels Bang-Hansen has been part of the Nordic management team in Business Customers and co-heading the Danish operation. Business Customers' ambition is to become the preferred financial sparring partner for all SME corporate clients in the Nordics. Niels has been with Danske Bank since 1987 and throughout his career, he has had responsibility for multinational clients, shipping, large & institutional clients, and the latest SME corporates in Denmark. Besides the responsibility of 120.000 small and medium corporate customers in Business Customers in Denmark, Niels has been a board member in Nordania (one of the largest leasing companies in Denmark) for the past 3 years, and he also plays a central role in several risk committees in Danske Bank. Speaker at the panel: Financing ESG: challenges & opportunities for M&A.
MIKAEL MUNCK (Founder & CEO at 2021.AI)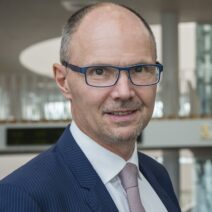 Mikael Munck is the CEO and founder of 2021.AI, which is an AI technology company providing everything from AI strategy to full implementation of their Grace AI Platform to their +50 clients globally. Mikael Munck has more than 20 years of experience as a leader and executive within the area of international technology, financial technology and especially how to implement AI in a company with success. Mikael has gathered a lot of insights within AI through his careers at Saxo Bank and now as the founder and CEO of 2021.AI, which is why he will be joining our panel debate regarding AI, Robotics, Digitization, and its impact on M&A.
And we will also have the opportunity to have our Internal Speakers:
JACQUES JETTEN (Director / Partner at Aeternus – Netherlands and Chairman at M&A Worldwide).
YOSHIYUKI NUMANO – Senior Advisor at Growin' Partners Inc. – Japan.
NITIN ARORA – M&A Director at ASA Corporate Catalyst India & Board Member at M&A WORLDWIDE.
KAINE SMITH – Partner at Rickitt Mitchell – United Kingdom.
ROBERTO ANKER (Managing Partner at Proventus Advisors – Ecuador.
JENS MØLLER (Convention Host, Managing Partner at Cigno and Vice-Chairman at M&A Worldwide).
If you would like to see the full programme, click here.
We look forward to seeing you there. Get your tickets before they run out!