ARC Capital is now ARC Group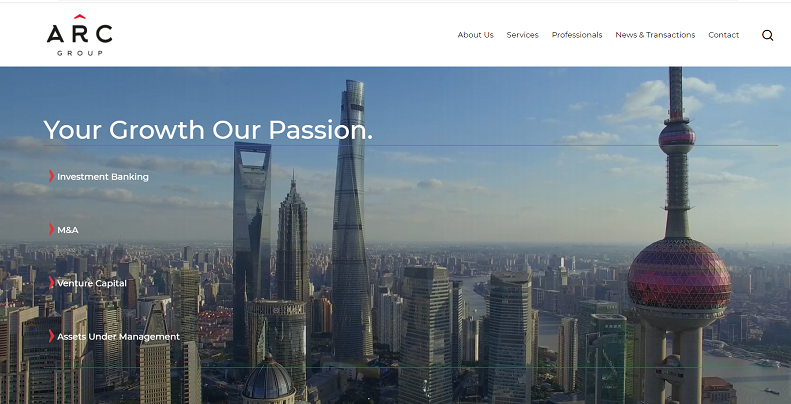 Our Chinese member, ARC Capital, launched a new website under the new umbrella brand: ARC Group.
ARC Capital is a mid-market investment bank with an international presence, and offices in the U.S., China and Mexico. Our financial team specializes in Public Listings, M&A Advisory and Wealth Management services.
We talk with Sergio Camarero, Managing Partner of ARC Group, that shared the rationale behind this step:
"Almost 7 years have passed since we started. A path full of adventures, challenges, fun and sometimes suffering. Adrenaline makes us get up every morning to provide the best possible service, to go where no one goes, to achieve what no one achieves. Today, we are proud to announce our new corporate image and website that reflect our values more than ever. Growth, trust and personal relationship are the pillars of our organization. Building bridges between East and West is our reason for being. This new image is the foundation of the new ARC. News will be coming soon with the announcement of new projects. Thanks to all of you who have made this possible. Your growth is our passion."
Related links: