ARC Capital advised Giga Energy Inc on the business combination with Yunhong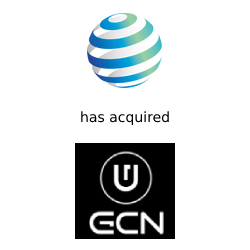 Yunhong International, a special purpose acquisition company, and Giga Energy Inc. a company that plans to provide industrial and commercial transportation solutions, announced the execution of a definitive share exchange agreement pursuant to which Giga Energy will be acquired by Yunhong and Giga Energy will be the surviving business. The potential maximum value of this transaction is approximately $7.354 billion. Pursuant to the Yunhong International Exchange Agreement, the Company will purchase from the shareholders of Giga Energy all of the issued and outstanding shares and any other equity interests in or of Giga Energy in exchange for newly issued ordinary shares of the Company, subject to the terms and conditions set forth in the Exchange Agreement. The closing of the Business Combination is subject to the satisfaction of the conditions set forth in the Exchange Agreement, accordingly, there can be no assurance that the proposed Business Combination will be consummated.
Pursuant to a written share purchase agreement, entered into in connection with and subject to the closing of the Business Combination, Giga Energy has secured an equity investment from Harvest Tech Investment Management (UK) Co., Limited, a private investor, in the amount of $307,692,000 in exchange for 384,615,385 shares of Giga Energy, equaling 5.23% of Giga Energy's outstanding share capital prior to the closing date of the Exchange Agreement.
"We are excited about the business combination with Giga Energy as we truly believe in what Giga Energy stands for and their execution capabilities," said Li Yubao, the Chairman of Yunhong International. "This Exchange Agreement with Yunhong International is the next step in Giga Energy's plan to create its vision of the carbon-neutral future," said Ian Hanna, Chief Executive Officer of Giga Energy. "We expect the business combination with Yunhong International to help Giga Energy to continue the growth of its industrial and transportation solution business in Asia," continued Mr. Hanna.
ARC Group Limited, our MAWW Partner in China, is acting as the financial advisor to Giga Energy, Inc.