Marc Suidan – the Keynote Speaker at our Spring Convention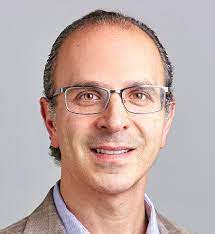 About Marc Suidan
Marc Suidan imagines a different future. One where technology changes the world through innovation. He believes that technology can change every facet of life from education to the ways in which businesses are run. As the TMT M&A Sector leader and Partner at PwC, Marc brings a creative approach through innovative thinking by providing better solutions for his Tech clients.
Marc is passionate about helping clients in delivering shareholder value through deals, including realizing new revenue generation and cost savings, while protecting core value. He has advised corporate and private equity clients on over 50 deals in M&A diligences, integrations and divestitures.
Prior to PwC, Marc was a member of McKinsey's Technology Accelerator practice. He has built businesses from the ground up and has co-founded and sold two internet ventures. He frequently publishes papers on M&A in the Technology sector, is a regular speaker at conferences, and organizes round table events for Corporate Development Integration leaders.
Marc is an advocate of community services and regularly volunteers for youth education. He sits on the Board of the Silicon Valley Education Foundation and leads its Innovation Committee. He has worked in Venture Philanthropy launching education and health-focused initiatives and is now publishing a paper on the benefits of technology in education.
He holds a Master of Business Administration from the Kellogg Graduate School of Management at Northwestern University and a Bachelor of Management in Accounting and Finance from McGill University.
A frequent world traveller, Marc has journeyed to over 40 countries, speaks 5 languages, and hopes to visit 100 countries and become a member of the centurion club. He makes his home in the San Francisco bay area.