37th M&A Worldwide Convention – Rainmaker Copenhagen
Finally! Our next convention will happen on May 18-20 in Copenhagen, Denmark. We are immensely proud and excited!
The 37th M&A Worldwide Convention – Rainmaker Copenhagen will be the opportunity for you to connect with potential clients, expert speakers, and other M&A Worldwide members. Our main goal is to enable more deals, establish new connections and strengthen existing ones.
We are expecting one of the biggest attendances ever!
Now, it is time to invite guests! Please use the specific brochure, which can be downloaded here.
It is also time to meet our speaker, Niels Bang-Hansen, Head of Business Customers DK at Danske Bank.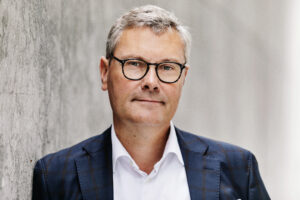 Niels has been with Danske Bank since 1987 and throughout his career, he has had responsibility for multinational clients, shipping, large & institutional clients, and the latest SME corporates in Denmark. Besides the responsibility of 120.000 small and medium corporate customers in Business Customers in Denmark, Niels has been a board member in Nordania (one of the largest leasing companies in Denmark) for the past 3 years, and he also plays a central role in several risk committees in Danske Bank.
Niels will talk about "Financing ESG: challenges & opportunities for M&A" on May 19th, 12h15.
You see the entire agenda on the convention's website. The tickets and leisure program will be available for sale this week.
We are looking forward to having you and your guests in Copenhagen!
All Together Stronger