A global organisation of M&A advisory services.
Established in 2004.
46 offices in 38 countries.
Budapest
We help our clients in significantly increase their share prices and promoting them on a global scale.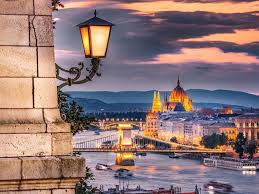 MAWW Budapest grew into one of the leading mergers and acquisition firms in Hungary and the region. MAWW Budapest has been arranging transactions in a number of industries, including finance, information technologies, and the consumer sector. While concentrating on arranging mergers and acquisitions, it has provided clients with comprehensive services in the areas of strategic planning and marketing, significantly increasing client company share prices and promoting their market shares. These services have greatly benefited clients, whether or not they ended up selling their company.
Advert., PR & Marketing
Agriculture
Automotive
Beverages
Building & Construction
Business Services
Education and Training
Electronics
Financial Services
Food
Hotels & Restaurants
Information Technology
Luxury Goods
Media Printing and Publishing
Real estate & facility Management
Retail and franchising
Telecom
Textile & clothing
Transport & logistics
Our Budapest office latest transactions
M&A Worldwide is one of the top leading and fast-growing M&A advisors professionally operating in the world market.
Reach Us