TMX Mobil Solutions Kft. & ARX Equity Partners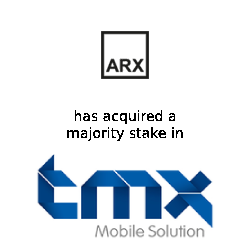 Target: TMX Mobil Solutions Kft.
Description: Hungary-based international provider of mobile device repair services. Employs over 400 people and generates annual revenues of over EUR 40 million. TMX repairs approximately 0.5m mobile devices annually for B2B customers including OEMs, smartphone insurance providers, and mobile operators.
Acquirer: ARX Equity Partners
Description: Central and Eastern European-focused private equity fund registered in the Netherlands and based in the Czech Republic.  Funded by both institutional and private investors.
ARX acquired a majority stake in TMX while senior management retained a significant minority stake. The acquisition was in line with the ARX strategy. TMX is expected to strengthen its position in the European market.
Deal Size: 20-40 M EUR
Date of completion: 2018.07.02
Deal Type: Sell-Side Mandate
Majority/Minority: Majority
Industry/Sector: Services (Other)