JP Weber supported JOYNEXT in obtaining bank finance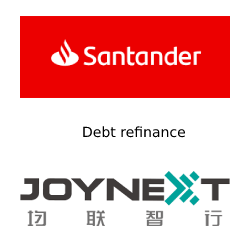 Our polish M&A Worldwide partner, JP Weber,  supported JOYNEXT sp. z o.o., a global manufacturer of infotainment devices for the automotive industry, in obtaining the financing of EUR 10m to cover the liquidity gap related to the SARS-CoV-2 pandemic.
Through Santander Bank Polska, JOYNEXT sp. z o.o. obtained bank financing of EUR 10m.