Interview with Cyril Schlup from FOCUS Investment Banking, our partner in the USA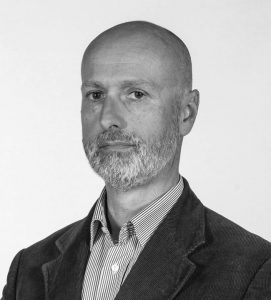 Can you give us a better understanding of the American M&A market Outlook and reality?  For example; the number of deals, deal values, sectors, trends, drivers, biggest mid-cap deals?
2021 finished very strong and the Outlook for 2022 is likely to be healthy but perhaps not quite as strong as the second half of 2021. The prospect of increased capital gains taxes added some urgency for some sellers, but no large scale changes to the tax code are expected in 2021….but perhaps looking in 2022.  Private Equity remains eager to put lots of capital to work and therefore will continue to be a catalyst for a healthy 2021 M&A market for middle-market sellers.
How has Covid 19 changed your business strategy?
Less travel, more ZOOM and TEAMS.
Even more emphasis on a distributed workforce as opposed to significant investments in office space. We have always been office space light and will continue in this manner.
What do you think are the most interesting market opportunities for the next year?
Our major industry focus areas look like they will be active – Software/IT, Advanced Manufacturing, Automotive, Government.
Staffing/HCM and Professional Service firms are areas we think will be even more active in 2021.
What expertise can you bring to M&A Worldwide?
Focus has extensive sector experience in 11 industry verticals where we can bring to bear our market intelligence to help selected industry groups within the MAWW network.   Out of the 11 verticals, IT and Software, Automotive, and Advanced Manufacturing are some of the 'hot" sectors where we did a significant number of deals in 2020.  We are highly involved in the MAWW industry teams within the 3 sectors above, and we plan to continue contributing in those areas.  We are also working on several cross border mandates with other MAWW firms in the IT and Automotive sector in 2021 which augurs well for generating cross border activity.
What benefits do you expect from M&A Worldwide?
International experience and know-how.  A network of like-minded firms that are responsive and willing to cooperate on cross border deals and act as an international relay for our own US activities.
A source of opportunities and cross border deals, as well as technical capabilities which we may not have in-house.
How do you think we can optimize M&A members relationships?
Introduce a clearer fee-sharing framework to ensure that work is renumerated fairly.
Optimize the industry groups to focus on the most important sectors that are currently active and growing.   Additionally, should we not have the required competence within the network to constitute a group, then we should not pursue creating one.
Recognize that there are firms of different size and different deal parameters….one size does not fit all.
Recognize that a large part of the benefit of the network is in our ability to just market that we are a part of the network and place less emphasis on the requirement for cross border deals. Do a better job of making the deals done by partner firms accessible to be able to put into pitch decks by partner firms.
Thank you for this interview, Cyril.
Cyril Schlup, a FOCUS Principal, has over 20 years of experience and expertise in the Operations and Finance disciplines working for and as a consultant to large US and European organizations. He has expertise in Working Capital and Cash Management, Managing Turnaround Opportunities, and general Corporate Finance.  As a Working Capital specialist, Cyril has deep expertise in areas such as Purchasing, Inventory Management, and Revenue Management.  Cyril Schlup currently coordinates M&A activities for FOCUS with its global M&A Worldwide partners to ensure FOCUS clients and partners are receiving a best in class experience.