Auto Marine Cables & PHD Private Equity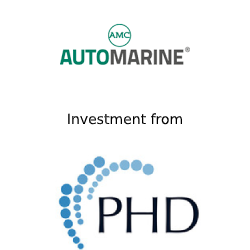 Automotive Industry Group
Supplier of low-voltage cables to the automotive and marine industries.
Deal value: 10 – 20 m
Rickitt Mitchell has successfully advised a North-West based supplier of low-voltage cables to the automotive and marine industries, which has secured a significant investment from PHD Equity Partners.
The origins of Auto Marine Cables (AMC) date back to 1964, when Peter Hammond's father Howard set up Kar-Bar, a car accessories shop in Bolton, which was soon a chain of ten stores. The business later expanded into the marine market and started to manufacture its own cables. It now employs 76 staff, has revenues of c.£14m, and EBITDA in excess of £2m.
Craig Richardson, who led the investment on behalf of PHD said: "With its reputation for quality, its agile approach and its ability to make just in time deliveries, AMC has a strong competitive advantage within the industry and is an integral part of the supply chain for many of its customers. The company has the potential to deliver a turnover of over £20m on the basis of its current facilities alone and offers opportunities for growth in both new and existing markets. We look forward to working with Peter and the team to take it to the next stage of its development."
AMC was advised by Stuart Moss, Kaine Smith, and Charlotte Greenhalgh at Rickitt Mitchell.