Australian manufacturing firm, Ausdeck Group, sold to financial buyer Alpin Group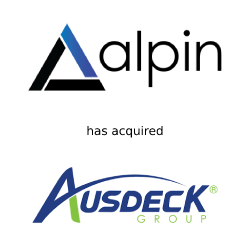 Johnsons Corporate, the M&A Worldwide Partner in Australia, acted as the sole advisor to Ausdeck's directors.
Over the last eighteen years, Ausdeck has grown to be one of the largest fully integrated providers of patio systems and outdoor living solutions for the buoyant renovation market in Australia. Ausdeck has achieved deep operational and technology integration through its significant manufacturing and sales operations in Brisbane and Sydney.
Stewart Craig, Founder says: "This milestone of attracting Alpin is a great reflection on our loyal customers, staff and suppliers. This is just the beginning of our outdoor living business. There are so many opportunities to help our customers build better living environments so people can enjoy spending more time in and around their homes. With the support of Alpin, I am confident our team can achieve great things and we look forward to the growth ahead".
The Ausdeck Group is a collection of specialist manufacturing businesses serving several sectors within the home improvement and construction sectors.