ASMAG took over the business of Reika GmbH & Co KG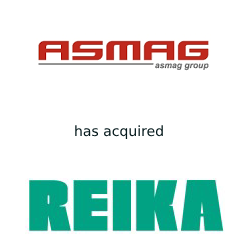 The Austrian ASMAG Group, a machinery engineering group, takes over the mechanical engineering firm Reika in Hagen.
Active M&A Experts, one of the M&A Worldwide Partners in Germany, have successfully completed the international investor process with the desired investor within just four months.
Reika was founded in 1906 as "Maschinenfabrik Reinery". From the beginning, machines and equipment for tube processing were developed for ever faster, more precise and more efficient production processes. Today Reika is one of the leading manufacturers of turnkey tube processing lines. The object of the company is the development, manufacture and sale of products in the field of machine and equipment construction, including assembly, commissioning and service.
The ASMAG Group, with its headquarters in Almtal, Upper Austria, is an innovative group of companies operating primarily in the field of mechanical and plant engineering for the metalworking industry. With company locations in Austria, Germany, Italy and the USA, the globally active ASMAG Group is one of the leading suppliers in the industry.