ARS Corporate advised Doga in its sale to Nazca Capital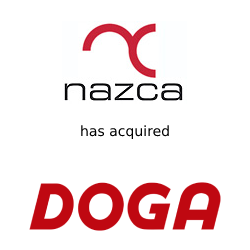 The investment firm Nazca Capital has closed the purchase of 100% of the electric wiper systems company for large off-road vehicles, Doga, who were advised by ARS Corporate, our partner in Spain, through the Nazca new business line:  Nazca Opportunity, an operation for which the exact amount has not been disclosed.
Founded in 1958 in Barcelona, Doga is specialized in the manufacture of electrical systems for agricultural, logistics and construction machinery and the entry of Nazca "will allow it to accelerate its international growth plan", as the firm has commented in a statement.
The company has more than 1,000 employees and production plants in Spain, Italy, Morocco and China, as well as a commercial presence in the United States, Brazil, India and Mexico, with sales in more than 80 countries. Likewise, Doga expects to reach an Ebitda of 17 million.
The project will continue to be led by its CEO, Jordi Miró, who will remain in charge of management together with a solid management team.
Nazca's entry into Doga's capital aims to boost its international growth plan, strengthening its position in the United States, Brazil and China, and consolidating strategic markets such as Korea and Japan, as well as promoting its R&D activities.