Armatori Corporate Finance advised Manna & Co in the acquisition of Vallila Interior (est. 1935)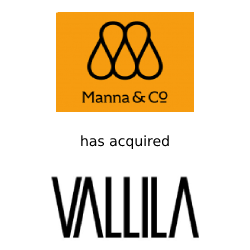 A new design company Manna & Co. has been established in Finland with many well-known brands involved.
Several well-known Finnish consumer brands Vallila, Makia, Finlayson, along with its' subsidiary Reino & Aino and 20% of Sasta's ownership were transferred into a new parent company Manna & Co. The other brands: Finlayson, Vallila Interior, Makia Clothing and Sasta will continue as separate companies. The acquisition creates exceptional opportunities for brand growth and development, Manna & Co announced. Manna & Co Group's pro-forma net sales are approximately EUR 90 million and EBITDA is 14 percent. The Group employs a total of 350 people. The key shareholders of the companies are transferring to the Manna & Co Group and will continue as owners of the parent company. The arrangement will be implemented in part through a share exchange.