Vein Centre Limited & Palatine Private Equity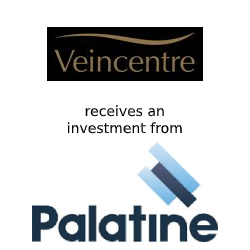 About the
client
Veincentre is an excellent business that is meeting an unmet need in healthcare.
Veincentre delivers specialist treatment for varicose veins, using Endovenous Laser Ablation (EVLA). Utilizing EVLA – a non-invasive, non-surgical procedure – Veincentre can reduce the surgical and recovery times associated with traditional forms of treatment, meaning patients can often have their veins treated in their lunch-hour. EVLA also significantly reduces scarring, limiting the damage done by the condition.
Following the withdrawal of NHS funding for varicose vein sufferers – due to their 'non-essential' status – Veincentre is well-placed to offer affordable, accessible treatment to patients across its seven UK-wide clinics. With Palatine's backing, Veincentre will continue to build on its recent nationwide expansion, opening new clinics in Glasgow and Leeds later this year, before carrying out a plan to open two new centers across Britain annually.
About the 
deal
The combination of a strong management team, a business model that facilitates a rapid increase in market presence, and the underlying market dynamics will deliver strong growth, which will be further enhanced by the partnership with Palatine's Impact fund. The transaction also underlines the growing importance and appetite in the market for investments that have a positive social impact.
The deal marks the fourth investment from Palatine's £100m Impact Fund which targets companies with a social and/or environmental impact, alongside industry-standard returns. With the planned roll-out of clinics to Scotland and Yorkshire, Veincentre will be able to offer treatment in almost every major region in the nation, and the management team has ambitions to offer full coverage of the United Kingdom.