Aeternus acted as the advisor of ADT in sale to international PE party Triton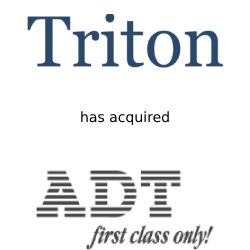 The largest supplier of dental supplies within the Benelux, ADT has been acquired by the Swedish investment party Triton. The acquisition is part of the merger of three companies Unident (Sweden), Hofmeester (Netherlands) and ADT (Netherlands). Together they form the new European leader in this sector.
Under Triton's leadership, the new group will generate annual sales of more than EUR 160 million with operations in 9 countries serving more than 20,000 clinics. The group formation enables the companies to realize different synergies within the product range and to create new customer offers in different markets.
The individual companies retain their own brand name and management team.
Aeternus, our Partner in the Netherlands, assisted the shareholders of the Dutch American Dental Trading with the sale of their company to the Swedish strategic Private Equity party Triton. "The buyer is already active in the Netherlands through participations in Unica and Bergman Clinics. Triton also owns the consumables trading house Unident, which is mainly active in the Nordics. The acquisition of both ADT and Hofmeester establishes the group as the European market leader in the field of dental consumables. A wonderful strategic deal to be involved in as M&A advisors." – Peter Joosten, Managing Partner Aeternus.
"After a second round of optimization of our advanced logistics center, ADT was ready to realize further international growth. To look beyond the known, we contacted M&A advisor Aeternus who, in her search for various alternatives, came up with potential parties that we had not yet identified ourselves. We were enthusiastic about the optimal opportunities for synergy that the various partners they introduced offered us. After a careful selection process, directed by the M&A team of Aeternus (Peter Joosten & Niek Jacobs), an agreement was finally concluded with Triton and through them with Unident and Hofmeester. As a team with a solid footprint in Northern and Western Europe, we are ready for a new phase of our company." – Pieter van Lieshout, CEO ADT.