Price's Collision Centers & Caliber Holdings Corporation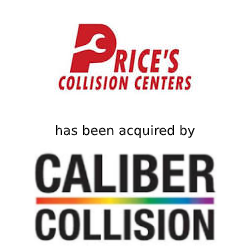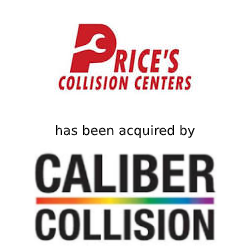 Automotive
Paint and Collision
Deal value: 20 – 50 m
Price's Collision Centers of Nashville, TN has been acquired by Caliber Holdings Corporation of Lewisville, TX. FOCUS represented Price's Collision Centers in this transaction.
Operating 10 centers in central Tennessee and Kentucky, Price's has been the region's premier collision repair provider for more than 30 years. The transaction was led by MAWW Atlanta Managing Directors, David Roberts and Nancy Rolland.
After the passing of its owner and CEO Bobby Price in 2017, MAWW Atlanta was engaged to advise and help restructure the business so it could continue operating successfully. MAWW Atlanta helped recruit new COO Marc Sizemore who stabilized operations and led a resurgence in growth. Subsequently, Price's engaged MAWW Atlanta to lead a targeted sale process which resulted in the Caliber transaction. Caliber now operates more than 1000 centers across the U.S., including 19 in the Nashville region.
Sizemore credited Managing Director David Roberts for "helping us steer Price's in the right direction, and for Nancy Rolland in managing this transaction across the finish line. We are all excited to be part of the Caliber team, and with their resources and experience look forward to further expanding our reach throughout Tennessee and Kentucky."
Managing Director Roberts stated, "Bobby Price was a creative leader who left a premier asset to his family. Selling a family business is an emotional journey. We are proud that the executors of Bobby's estate and his daughter, Brittany, trusted us to successfully manage the process."
"With 10 locations, 6 different landlords, 209 employees, and 17 attorneys involved, managing the closing process was a challenge and a half," stated Managing Director Rolland. "But close collaboration by the Price's and Caliber teams brought it home."
*These testimonials may not be representative of the experience of all clients; testimonials are not a guarantee of future performance or success.