Log-In (LOGN3) announces the acquisition of 100% of Tecmar, a road freight transport company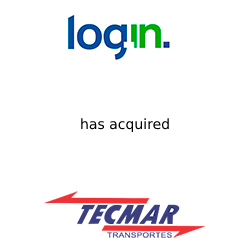 Cypress
, the M&A Worldwide Partner in Brazil, advised Log-In (LOGN3) on the acquisition of Tecmar, a road freight company, at an Equity Value of R$102.8 million.
Log-In plans, manages, and operates solutions for the transport of cargo through cabotage. The company has an extensive intermodal network that covers all of Brazil and Mercosul, with an integrated network that facilitates port movement and door-to-door transport, in addition to managing Ports and Intermodal terminals operations.
The acquisition brings experience and its own road operation, synergic with the company's routes. The transaction is part of Log-In's long-term growth strategy, contributing to the expansion of its intermodal model.
The completion of the transaction is subject to the fulfillment of obligations and precedent conditions customary to this type of deal, including approval by CADE.
Tecmar is a company that stands out for its diversified client portfolio, capillarity of routes and expertise in the execution of fractional loads, with 38 branches in the country.
Cypress is an independent financial advisory company, leader in M&A and fundraising operations.