LINKERS advised the MBO of MIND7 CONSULTING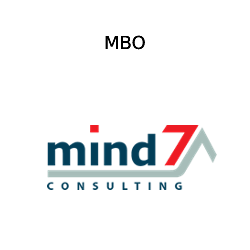 MIND7 is an ESN recognized for its technical skills (architecture, specific languages) with a large account clientele.
Its founders have designed with LINKERS, our Partner in France, an operation on the capital of the company which meets three specifications:
• increase the profit-sharing in the capital of some of the executives;
• manage the needs of some of them who wanted to finance personal projects;
• preserve significant cash for future external growth.
MIND7 CONSULTING is a Digital Services Company (ESN) created in 2011 by Andrea Zerial and Stéphane Hugot. Recognized for its technical skills with a clientele of large accounts, Mind7 Consulting has three main activities delivered by its own teams: 
technical expertise with in particular the design and implementation of so-called reactive architectures; 

the integration of software packages by the exploitation of Data; 

support by project management and project management. MIND7 CONSULTING subscribes to the ranking of growth champions (more than 15% / year); its dynamic is based on the group's strengths:

recognized expertise in niche technologies;

proximity to major clients, which makes it possible to develop activity with historical customers and then deploy new projects; 

an HR culture capable of integrating and motivating employees; 

increasingly strong demand from customers for information technologies (digital transformation, dematerialization, data analytics, etc.).
While pursuing its partnership policy with publishers and strengthening its sales force, the company is considering external growth operations.