Interview with Robert Adams – Focus Capital Partners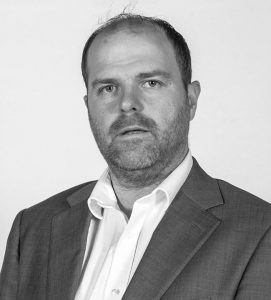 Can you tell us how your company Focus Capital Partners is organized, in terms of what services you offer clients?
We currently have 2 offices in Ireland, our main office is in Dublin and we have another in Limerick. We employ over 30 people and work all over Ireland. In 2019 we completed over 30 transactions all over Ireland.
Focus Capital partners offer the following services:
Debt Advisory Equity
Fundraising
Mergers & Acquisitions
Project Tax
Foreign Capital
With the current pandemic, and with the market at a virtual standstill in Ireland for so many months,  were these driving factors in reorganizing your firm?
After the initial shock of lockdown 5 of our M&A deals that we had in place stalled, we managed to steady the ship on existing debt & equity engagements to ensure clients remained calm and a future comprehensive response plan was created. We have since managed to complete 3 M&A deals and a further 2 should be completed by January 2021.
You decided to adapt your professional skills within your firm, do you think this new business model is what the Irish market needed?
Although initially, we were concerned that the pandemic would severely disrupt our business, we were pleasantly surprised at our own capacity to refocus on gaps that we found in the market. We were very active nationwide with business development in a number of targeted sectorial areas. We also created a number of innovative equity fundraising mechanisms that were offered to a number of trusted clients. We decided to expand the tax team's reach around Ireland and acceptance into additional accountancy networks and we actively engaged with banks & funders for feedback on the market & brainstorming sessions for future funding opportunities & solutions.
Consequently, our core focus became getting mandates signed & fully engaging our staff in the execution. We strived to continue relationship building with existing clients and niche offerings to assist growth for 2021. We also decided to focus on promotion and advertising services & completed engagements to expand our brand nationwide
It seems that Focus Capital Partners has made a success of this difficult year, have you become one of the official panelist of the Irish Governmental body Enterprise Ireland?
We contacted Enterprise Ireland,a igovernment organization for startups in Ireland, and were successful in working with them to perform independent business reviews of SME's impacted by Covid-19. We advised about 40 companies on applying for financial support from Enterprise Ireland and managed to retain 5 as long term clients who we are currently advising.
How do you think Covid has impacted your organization internally, do you think these changes are here to stay?
The impact on our organization can really be divided into these three points:
Impact on clients & ability to interact with them
Impact on staff morale & interaction
Remote working adaptability
Our core business involves interacting with clients and also between employees so it has been a learning curve for all of us. Although on a personal note, I have never worked as hard as I have this year and I am sure the same is true for all our staff. In the medium term, I see a return to normal office working. This will take to mid next year in my opinion.