ALD automotive – Axus Nederland suby Societe Generale & SternLease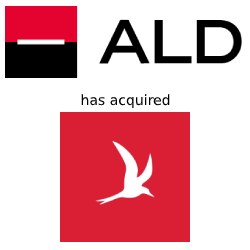 Acquisition of SternLease B.V., a subsidiary of Stern Group, totaling c. 13,000 vehicles, strengthening ALD's SME and Private Lease offering in the Netherlands.
Dedicated distribution agreement through Dealergroup Stern's 85 local branches
Transaction forms part of ALD's growth strategy focused on delivering value-added mobility services to SMEs and private individuals.
The overall deal value was € 88 million.