Project Charge & Westpoint Home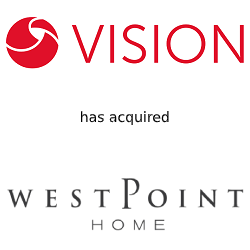 Textile & clothing
Deal value: 20 – 50m
VSS (project Charge) has grown to become Europe's leading supplier of textiles to the hospitality sector, boasting key customers such as Marriott, Hilton, and Accor, as well as John Lewis in retail and the Ministry of Defence in government.
VSS also has a growing foothold in Asia, having built service centers in China, India and Pakistan and sales operations in Dubai, Kochi, and Hong Kong.
About the 
deal
The combination of VSS and WestPoint Home will create a world-leading textile business with a dominant position in the hospitality sector. The VSS management team will look to accelerate the impressive rate of growth that has already been achieved across Europe, the Middle East, and Asia with a new push into North America.
Dan Wright, the Executive Chairman and founder of VSS, responsible for its development to this point, will step down after the transaction to concentrate on his other business interests.