Orbit – Major Developments in 2020
Industry Group Function
This function allows group members to schedule calls, share documentation and have instant access to their IG deals and done deals. We later created a place where a database of specific IG contacts can be shared.
Dedicated access for the Leaders and IG Members to store and swap information.
Access only by IG Members;
Sharing of information;
Access your IG deals and done deals;
Ability to research within MAWW exclusively within your IG group;
Allows the possibility to share a database of global contacts for marketing purposes and other ends;
Dashboard: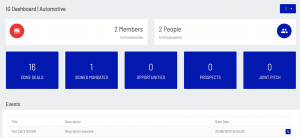 Agenda: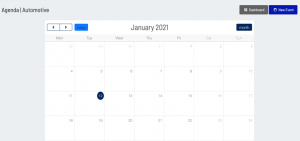 Library: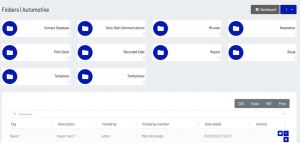 Database of contacts:
Refinitiv
This new area allows the Staff to export all the done deals that are then sent to Refinitiv.
Allows MAWW to be part of the Refinitiv ranking;
Gives greater visibility and prestige to MAWW and its' members;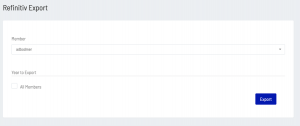 Payment Function
This function allows us to define a specific amount that is to be debited from each member. When the member accesses this area, they are able to pay their outstanding balance using a credit card.

Allows Members to pay their dues using a credit card;
Integrated into its' totality in Orbits' back office;
Automatically integrated into your MAWW account;
Ease of payment.
Library
The library and its interface were re-designed.
A significant improvement in terms of the image;
Much more user friendly;
Easier to navigate between folders and access relevant information.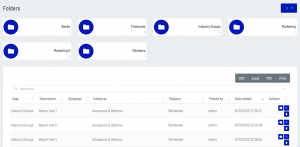 Staff Dashboard Deals
Allows Staff the possibility to monitor and support members on deals that they are invited to participate in.
Supporting the MAWW network on the exchange of Deals and relevant information;
Support each member on their responsibilities when invited to join a deal;
Increase confidence in the network and the sharing of Deals.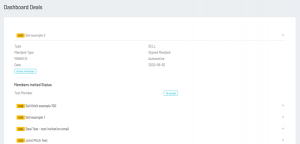 Board Area
A function created for the Board to be able to share documentation by roles and in a general way, access all contact details of each Board member.
A dedicated area to exchange information between Board Members;
Safe and private area for each Board Member;
A unique platform for information sharing.
Roles: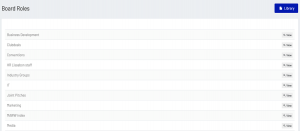 Library: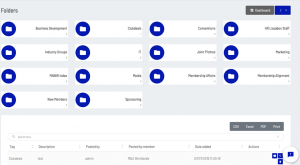 Board Team:
See the images in larger mode in the Gallery below: