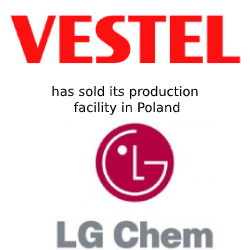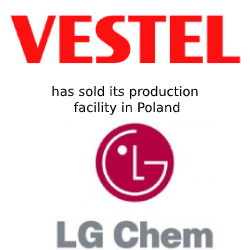 Our M&A Worldwide Team in Poland acted as Transaction Advisor to Vestel Group in the sale of a manufacturing facility to LG Chem. The services included, among others, defining the sales strategy, transaction structuring, preparing transaction documentation, negotiations as well as comprehensive business and legal advice
Transaction Rationale
Vestel Polska Technology Center sp. z o.o. has sold its production facility in Poland, located in Tarnobrzeg Special Economic Zone to LG Chem Wrocław Energy Sp. z o.o., a leading manufacturer of advanced batteries. The net transaction value amounted to USD 31.4 million.
About Vestel
Vestel is a leading Turkish home and professional appliances manufacturing company. In the statement made by Vestel Elektronik to KAP, it was stated that the plant sold as a television assembly factory and it was decided to sell the facility due to cost optimization. Our M&A Worldwide team in Poland acted as a Transaction advisor to Vestel Group.
About  LG Chem Wrocław Energy
LG Chem Wrocław Energy Sp. z o.o. is located in Biskupice Podgórne, DOLNOŚLĄSKIE, Poland and is part of the Battery Manufacturing Industry.