JP Weber and Confidentus advised the Management team of ALNA Software in the structuring of the MBO to Reiz Tech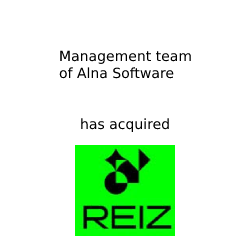 JP Weber our Polish Partner, and Confidentus our Lithuanian Partner advised the management team of Alna Software in the structuring of the management buy-out of the company from the ALNA Group. This transaction will help Reiz Tech (formerly Alna Software) to grow independently and further develop their potential in the future.
Reiz Tech is a Lithuanian frontrunner in the field of software engineering at scale, performing digital change and transformation of IT systems for well-known international clients, intending to become their long-term trusted partner. The company delivers complex custom software for both business and the public sector. There was a complex financing structure for this deal, involving specific loan instruments and other financial tools.