HL Precision Manufacturing, Inc. & H3 Manufacturing Group, LLC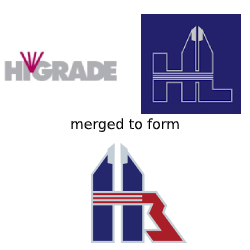 Steel, metal, and woodworking
Precision Manufacturing
Deal value: 10 – 20m
MAWW Washinton announced that HL Precision Manufacturing, Inc. (HL) with facilities in Champaign and Fisher, Illinois, and Hi-Grade Welding & Mfg, LLC (Hi-Grade) based in Schaumburg, Illinois, have combined by creating a common parent company to be known as H3 Manufacturing Group, LLC.
Both HL and Hi-Grade will operate as subsidiaries under the holding company while seeking ways to work collaboratively to provide broader manufacturing solutions to each company's customer base. HL's expertise in precision CNC machining, assembly and paint, and powder coating capabilities complement Hi-Grade's significant capabilities in laser cutting, fabrication, and complex weldments.  Combined, the companies will serve a broad range of industries including; aerospace/defense, medical devices, power transmission, automated retail, life sciences, and public transportation.
"We engaged MAWW Washington to represent HL in locating a partner that would position the company to continue its strong growth while providing additional capital and capabilities to support the needs of our customers and provide expanded career opportunities for our team. As consolidation continues to occur in the industry and discerning customers desire fewer suppliers providing more solutions, the combination of HL and Hi-Grade creates a full-service organization serving some of the nation's most dynamic industries.   Our strong capital backing from Capital for Business and Aldine Capital Partners enables strategic growth as opportunities arise," says H3 President & CEO Steve Hillard. "HL has been in business for nearly 40 years while Hi-Grade is this year celebrating its 50th year. We are both excited and confident these companies joining forces will pave the way for many more successful years ahead," remarked Hi-Grade General Manager, Jon Frejd.
John Slater, Team Leader of MAWW Washington's Advanced Manufacturing & Automation practice, added, "Steve had built an extraordinary company following his acquisition of a technologically advanced, but relatively small, machining business thirteen years ago.  We conducted a highly disciplined process to identify a capital partner in Capital For Business that was vastly experienced in the machining sector and whose Hi-Grade portfolio company had a need to position itself for further growth, very similar to that of HL.  By partnering with Aldine, CFB assured that the combined companies will have strong capital backing to drive their future growth.  The ultimate transaction accomplished the common operational needs of both companies while addressing our client's personal financial planning goals.  In the process, Steve was able to further his professional goals by taking on the role of CEO of the combined companies while maintaining a significant ownership stake in the combined entities."
Steve Broun, the Managing Partner of CFB, added, "We appreciate MAWW Washington's approach in targeting its process to investors active in the metalworking industries, a sector in which CFB has decades of experience. They demonstrated HL capabilities well beyond the financial results alone, which played a major role in our decision to move forward.  FOCUS stuck with the process to the end, helping HL build a robust data room that enabled a large number of transaction participants and their advisors to efficiently complete their due diligence and drive through to an ultimately successful conclusion."
*These testimonials may not be representative of the experience of all clients; testimonials are not a guarantee of future performance or success.
About Capital for Business
Capital For Business (CFB) is a St. Louis-based private investment firm owned by Commerce Bancshares, Inc. focused on providing capital to middle-market businesses with proven management teams and a high potential for growth.  Founded in 1959, CFB is one of the oldest small business investment companies (SBICs) in the nation and has invested in more than 80 companies across a wide range of niche consumer, commercial, distribution, manufacturing, and service markets throughout the United States.
About Aldine Capital Partners
Aldine Capital Partners is a private investment firm, which provides mezzanine and junior capital financing to lower middle-market companies. Collaborating with traditional and independent sponsors as well as talented management teams, Aldine deploys capital to facilitate growth, support acquisitions/buyouts, or provide shareholder liquidity. Our success is built on a collaborative approach that harnesses over 70 years of combined experience and relationships to create tailored capital solutions.