Deal Benessere Capital Acquisition IPO – Interview with Sergio Camarero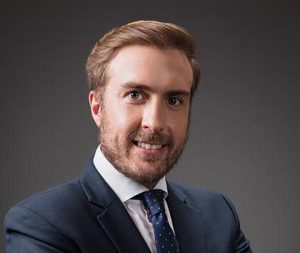 Benessere Capital Acquisition, a blank check company targeting middle-market technology businesses in the Americas, filed with the SEC to raise up to $100 million in an initial public offering. Arc Capital acted as the financial advisor to this IPO deal. Please read our interview with Sergio Camarero, Managing Partner of ARC Capital.
Sergio, could you describe the deal rationale?
Benessere is a SPAC transaction where the company is listed in Nasdaq with a capital raise of 100M US with the purpose of finding a company in the tech space to merge with. This is the 3rd generation of SPAC´s and so far 2020 has been a very successful year. Many famous Private Equity firms and Wealthy individuals have found in the SPAC leverage to raise funds in the uncertain times post-Covid. Famous names like Bill Ackman or Shaquille O'Neal have launched their SPAC´s in 2020.
What is Benesseres' strategy for the future?
The main goal is to find a company to merge within any of our preferred sectors as per our listing prospectus (Technology Advantaged Sectors: Data & Data Sciences, Fintech, Industrials, Medical/MedTech) with at least 2 years of Audited Financial statements and a minimum of US$ 30M in Revenues, EBITDA Margins above 10%, Valuation of at least US$ 250M. Benessere will help the growth of the target company and accompany them some time and help them expand.
What was ARCs's role in the process?
ARC acts as a financial advisor to Benessere.
In which way could this deal be an inspiration to trigger other deals in other countries and with other MAWW members? 
SPACs is the new trend worldwide but only a few advisers out of the US know about it. This is a good opportunity to take advantage of the favourable market conditions. 
I hope that this deal can have the exposure and impact to make other advisers aware of the opportunity we have and to collaborate, being pioneers implementing SPACs in other parts of the world. From ARC we are delighted to be able to collaborate with the rest of the MAWW members and transfer our knowledge of this SPAC niche space.
Looking at a 5-year scenario what will the growth of the IPO advisory be either in China and other countries?
2020 has been the best year in history in terms of both number of IPOs and capital raised. The trend is positive, however, certain markets or countries are more active than others. Nasdaq – NYSE is far more advanced both in terms of infrastructure and investor base than any other market. One of our main tasks is to educate our potential clients as an alternative to raise capital. There are a lot of misconceptions around and it's our duty to establish the truth. My opinion is that the potential is immense and there will be exponential growth. There is a lack of specialized IPO advisers and therefore a great opportunity. Those who know how to adapt to new trends and conditions will benefit especially in emerging markets or where the presence of experts is almost non-existent.