Avvalor assists FISC Italiana during its acquisition by Kurr Group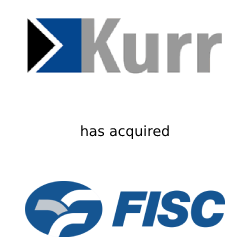 Avvalor Corporate Solutions, the M&A Worldwide Partner in Italy, assisted Fisc Italiana SRL during its acquisition by the industrial investor Kurr Building Equipment GmbH.
Fisc Italiana is based in Northern Italy. Since 1975 it has manufactured plumbing kits to equip sinks of the most important Italian kitchen producers. The company became the reference supplier for medium-high-end international kitchen producers. FISC manufactures Plastic and Steel components and uses highly automated production facilities (developed by their internal engineering department), allowing a very cost-effective production of personalized installation kits that ships with the kitchen furniture.
Kurr Building Equipment GmbH is part of a group of companies owned by Mr. Kurr, based near Frankfurt in Germany, manufacturing industrial components in various sectors such as automotive or heating appliances.
Fisc Italiana Srl was assisted by Avvalor SRL (Finance), Federico Fiamengo of Circle Brain (management advisory), and Legal counsels Andrea Gajo e Francesco Baruffi.
Avvalor assisted FISC in all phases of the M&A process, up to the deal's closing.
Fabrizio Ricci, Partner and President of Avvalor, worked on the project, commenting: "We supported FISC during the negotiation with the German investor, in order to maximize the deal benefits for our client and to solve the differences of approach between the parties. With this new operation, Avvalor confirms its skill to assist Italian SMEs during international M&A deals.