Pipeline Technique acquires Stanley's oil and gas division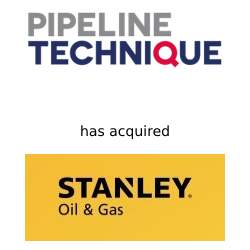 Rickitt Mitchell, our Partner in the United Kingdom, has advised Pipeline Technique Ltd on its agreed acquisition of Stanley Oil & Gas, a division of Stanley Black & Decker.
Pipeline Technique is a leading provider of high-end pipeline welding, field joint coating and spool base services to the energy industry.
Stanley Oil & Gas is made up of three companies: CRC-Evans, Pipeline Induction Heat, and Stanley Inspection
Upon completion of this acquisition PTL will become a global leader with revenues in excess of $200 million.
"This deal is a major step forward on our journey of diversification and global growth, and the timing of this acquisition could not be better as the sector undergoes significant change. We will invest in the businesses to deliver rapid growth and help realize our enormous potential," Frederic Castrec, CEO of PTL, said.
PTL, which is backed by specialist energy private equity firm Bluewater, will acquire the three groups of companies that make up the Oil & Gas division: CRC-Evans, Pipeline Induction Heat (PIH), and Stanley Inspection (including MicroAlloying, part of Stanley Inspection).
In 2021, Stanley Black & Decker's oil and gas division reported revenues of approximately $140 million.
The deal is expected to create a venture with revenues of more than $200 million. The financial terms of the deal were not disclosed.
The acquisition immediately transforms PTL into a powerhouse in the welding, coating, and fabrication services sector, which are required in every aspect of the energy value chain.  The acquisition also means that PTL can now service every part of the energy mix, including oil and gas, renewables (including wind and hydrogen), and carbon capture, as well as the wider infrastructure sector.
Through the acquisition, PTL will begin deploying the newly acquired industry-leading technologies to a much wider range of sectors and applications than ever before.
"Having delivered exceptional growth at PTL in the last couple of years, we are delighted to back Frederic and his team in this transformational acquisition of Stanley Oil & Gas," Martin Somerville, Managing Director of Bluewater, said. "This represents another substantial corporate carve-out deal for Bluewater, and we are extremely excited by the growth potential for the combined group."
This acquisition increases PTL's revenues threefold and grows PTL's headcount from around 350 people to more than 1,000.
This is the second acquisition in three months for PTL. In April, PTL acquired Global Project Services.