Interviewing Stefan Hertogs about the Eco-vision and Pollet Water Group deal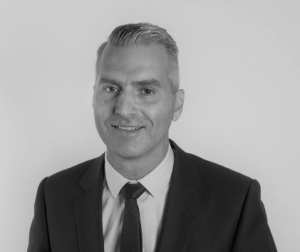 Please describe the deal of Eco-Vision and Pollet Water Group and what was the Omnicap involvement?
The shareholder and CEO of Eco-Vision are 54 years old and none of his children was active in the company or willing to become active in the company and continue the business.
As it is a small business with only a limited number of employees and some subcontractors, the business was very dependent on the CEO and vulnerable.
The CEO was aware of this dependency and knew that there would be an important transition period. That's why he started selling the company at this age already.
The reason behind this sale was thus continuity for the company and the employees. By becoming part of a larger group, the idea was also to stop with subcontractors and to use technical people from the buyer.
Omnicap had the exclusive sale mandate to sell 100% of the shares of Eco-Vision.
What was the rationale behind the deal for the parties involved?
The rationale for the seller was continuity of the business by selling it to a large strategic buyer.
Pollet Water Group is part of Pollet Group, a Belgian family business with around 40 companies in 14 countries, generating 375 million euro turnover with more than 1.200 employees. Pollet Group has 3 divisions: Pollet Water Group, Pollet Pool Group and Pollet Medical. Pollet Water Group is active in water treatment.
Their subsidiary Hydris is active in process water treatment but was not yet active in wastewater treatment, which is exactly the activity of Eco-Vision. During the last years, Pollet Water Group was looking for an acquisition of a company active in wastewater treatment.
By approaching Pollet Group with this acquisition opportunity, we offered them exactly what they were looking for; a company active in wastewater treatment. By acquiring Eco-Vision they can offer this activity to their existing customer base and they can offer process water treatment to the Eco-Vision customers. There is a lot of synergies, cross-selling, expertise sharing, …
What was the evaluation model adopted and in which way was an agreement challenge?
As Eco-Vision is a small company that is dependent on its CEO and subcontractors, we did not expect a very high multiple.
As Pollet really wanted to have this company, they offered a very interesting price and higher multiple as expected.
What were the challenges in this deal?
Covid 19 was a challenge, but of course in every deal in 2020.
As Eco-Vision is a project business, there was a fear that projects would be postponed and would also affect the pipeline. Luckily the company is active in a business that is not affected by Covid and 2020 figures were very good. As wastewater treatment is important for its customers, new projects were signed with only limited delay.
Another challenge was the emotional aspect. Although the shareholder knew that a sale was rationally the best solution for the company, it was emotionally hard for him to let go of his "child".
Do you think that this deal could open the door for other M&A Worldwide partners advise the client in different geographies?
Pollet Group is an acquisitive group, so they have the in-house expertise to do their deals. They are active in their existing markets and they spot or create a lot of opportunities themselves. If we have opportunities in their industry, we can, of course, propose them, as we have direct contacts with them at the top level.
Based on this deal, in which way M&A Worldwide could help you to reach other clients and close more and bigger deals?
The best way M&A Worldwide could help me is by doing a good search of each member in its home country so that we can deliver our customers what we promised: worldwide search by local partners.
Which are the best channels and strategies for deal promotion?
Mouth to ear publicity.
A good own network of relations.
A good channel of advisors, bankers and other persons that offer you the mandates.
Stefan Hertogs is a managing partner of Omnicap, M&A Worldwides' Belgian partner. Please click here for more information regarding their M&A activity.