How to improve your Company presence on LinkedIn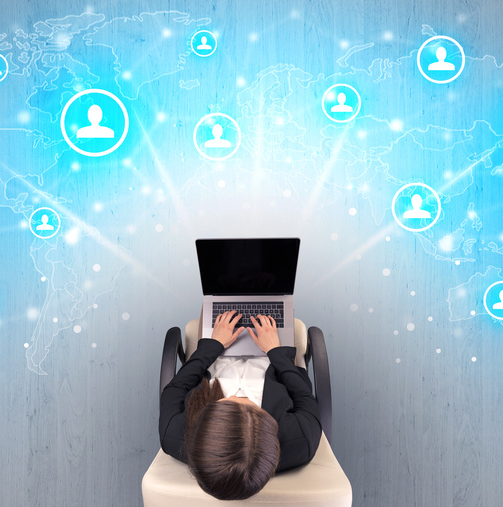 When we talk about LinkedIn, we are talking about Digital Marketing, in its various nuances:
– Presence on social media (LinkedIn)
– Viral marketing
– Web site
– SEO
– Content Marketing
– Video
We should align all these features to allow a coherent digital marketing strategy. LinkedIn presence is one of the main features, but we should structure it along with other aspects.
Presence on social media through LinkedIn 
To enhance your company' presence on LinkedIn, you should consider the following steps:
PLAN – Goals and Strategy – think about the concrete benefits you want to get from LinkedIn. Please note that LinkedIn is a powerful tool that allows you to advertise your company to many entities and companies that would be very hard to connect to in real life, so you should be ambitious when you define your goals.
REACH – Grow your audience – the same thought here: on LinkedIn, you don't have physical boundaries, so your virtual presence can benefit from virtual connections that could enrich your core business in real life.
ACT – Convincing your audience – You should plan your publications professionally and with a focused purpose, accurate to your core business. Coherence is the word here.
CONVERT – Whether it be your company activity or what you intend to sell in real life, here is where we should implement the procedure to turn followers into clients or potential clients.
ENGAGE – Allow your client to get back to you again and again which will allow them to feel satisfied with the results obtained. Repeating the experience is the key.
LinkedIn is a valuable marketing tool. It involves targeting your network and creating more connections from it. You can use the following tips to draw maximum benefit from LinkedIn:
– Build a LinkedIn Business page that displays your products and services in a compelling format.
– Invite clients and vendors to follow and recommend your page.
– Launch a group that is related to your business. It can attract significant traffic.
– Reach your audience through targeted advertising.
In M&A Worldwide, most of our team members must start to connect their professional Linkedin profiles with MAWW. In the links below, you can find some instructions to implement this procedure, depending on your profile:
Linkedin Profile via Member name  
LinkedIn Profile – Industry Group member
Linkedin Profile – Industry Group Leader
Linkedin Profile – former Board member
LinkedIn Profile – actual Board member
Note: This content was produced after our Social Media Webinar, with the excellent contribution of the Focus Bankers team.
In this link, you have access to The Social Media Webinar video.